Description
Eras Tour 2023 Ornament Taylor Swift Ornament Music Themed Christmas Ornaments Custom Eras Tour Ornament Christmas Swiftie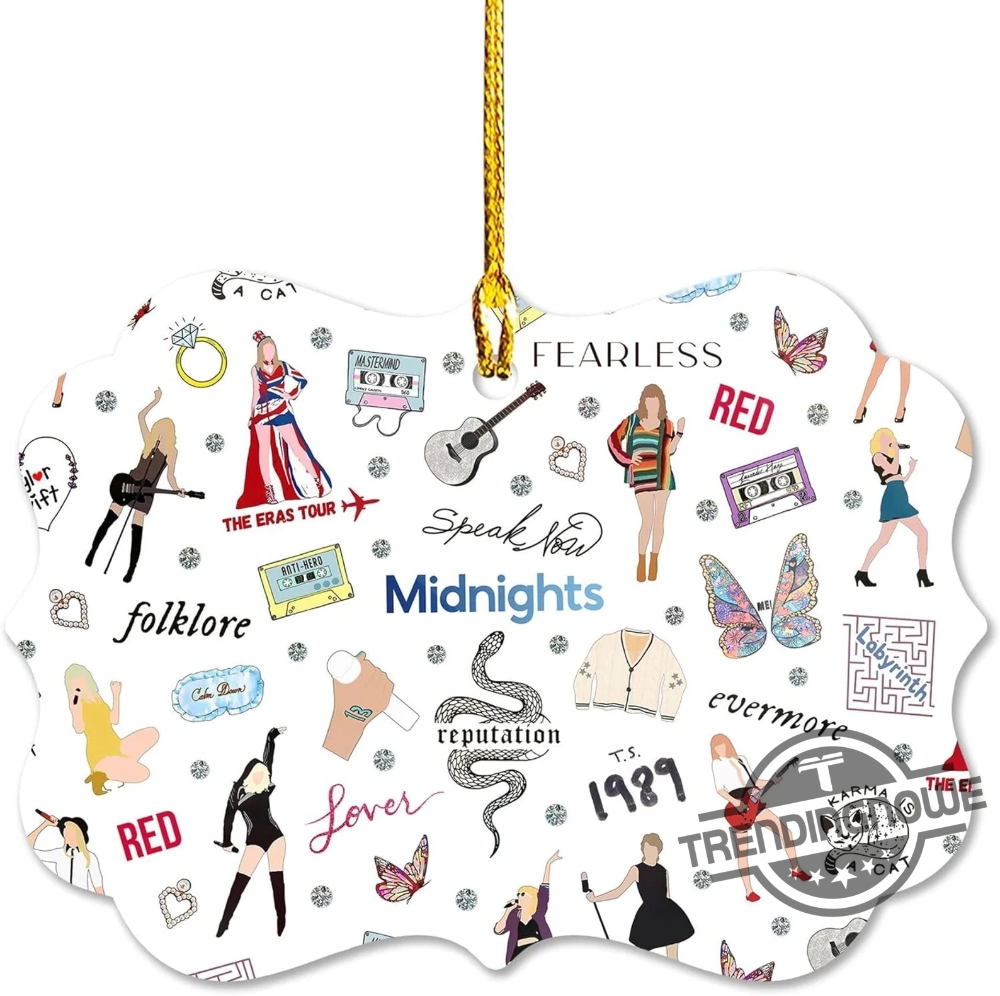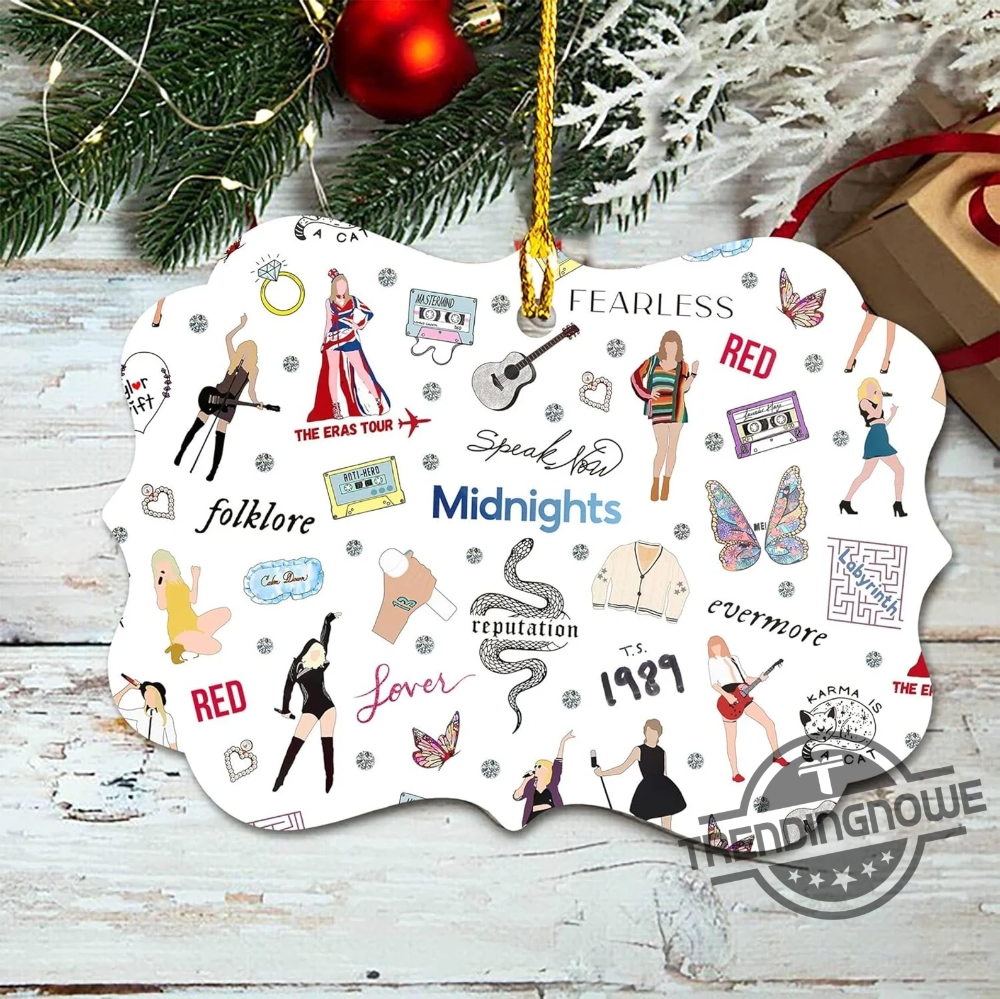 The "Eras Tour 2023 Ornament" is a lovely and one-of-a-kind addition to your Christmas decorations, especially for Taylor Swift fans, also known as "Swifties." Taylor Swift's eagerly anticipated Eras Tour in 2023 is commemorated by this handcrafted ornament.
This ornament, handcrafted with painstaking attention to detail, is a lovely remembrance that captures the essence of Taylor Swift's music and the enchantment of her concerts. It has elaborate decorations that pay respect to Taylor's various musical eras, making it a meaningful addition to any Swiftie's Christmas decor.
Whether you're a Swiftie yourself or looking for the ideal present for a Taylor Swift fan, this ornament is a great option. Hang it on your Christmas tree, put it on your mantelpiece, or use it as a delightful house decoration to bring a touch of Taylor Swift's talent and the joy of the holiday season into your home.
With this exquisitely created ornament, you can capture the essence of Taylor Swift's Eras Tour and the wonder of her songs. It's more than simply a Christmas ornament; it's a piece of Taylor Swift memorabilia that will lend a personal touch to your holiday festivities.
Main characteristics
The Wooden Ornaments are beautiful and cute conform to the Christmas theme. Perfect for crafting and decorating.
Each Christmas Wooden Ornament measures 3.5in diameter x 0.1in thickness and has a small hole that can be threaded with your string, ribbon, or lace for you to hang up easily. You can customize ornaments according to the shape and personalize the content engraved on ornaments (name, date, birthday …)
Material: Made from premium natural wood.
Features: Handmade wooden keepsake, permanent engraving, and reusable every year.
Technique: The laser-cut technique turns out a smooth finish. The product is cut properly and not fragile.
Packaging: Strings for hanging included and well-packaged in a gift box.
Custom-shaped wooden ornaments are lightweight and durable, sanded to a smooth finish with many options to choose from:
– Purely custom-cut natural wood (No color)
– Engraved on one side natural wood (Engraved)
– Printed on one side (front) or both sides (double)
– Layered designs with printed or engraved wooden layers, giving depth and 3D effects to the scene
Link Pinterest: Eras Tour 2023 Ornament Taylor Swift Ornament Music Themed Christmas Ornaments Custom Eras Tour Ornament Christmas Swiftie
Link Twitter: Eras Tour 2023 Ornament Taylor Swift Ornament Music Themed Christmas Ornaments Custom Eras Tour Ornament Christmas Swiftie
From: trendingnowe.com